How to Increase Your Social Media Followers in 30 Days Using the 70-20-10 Rule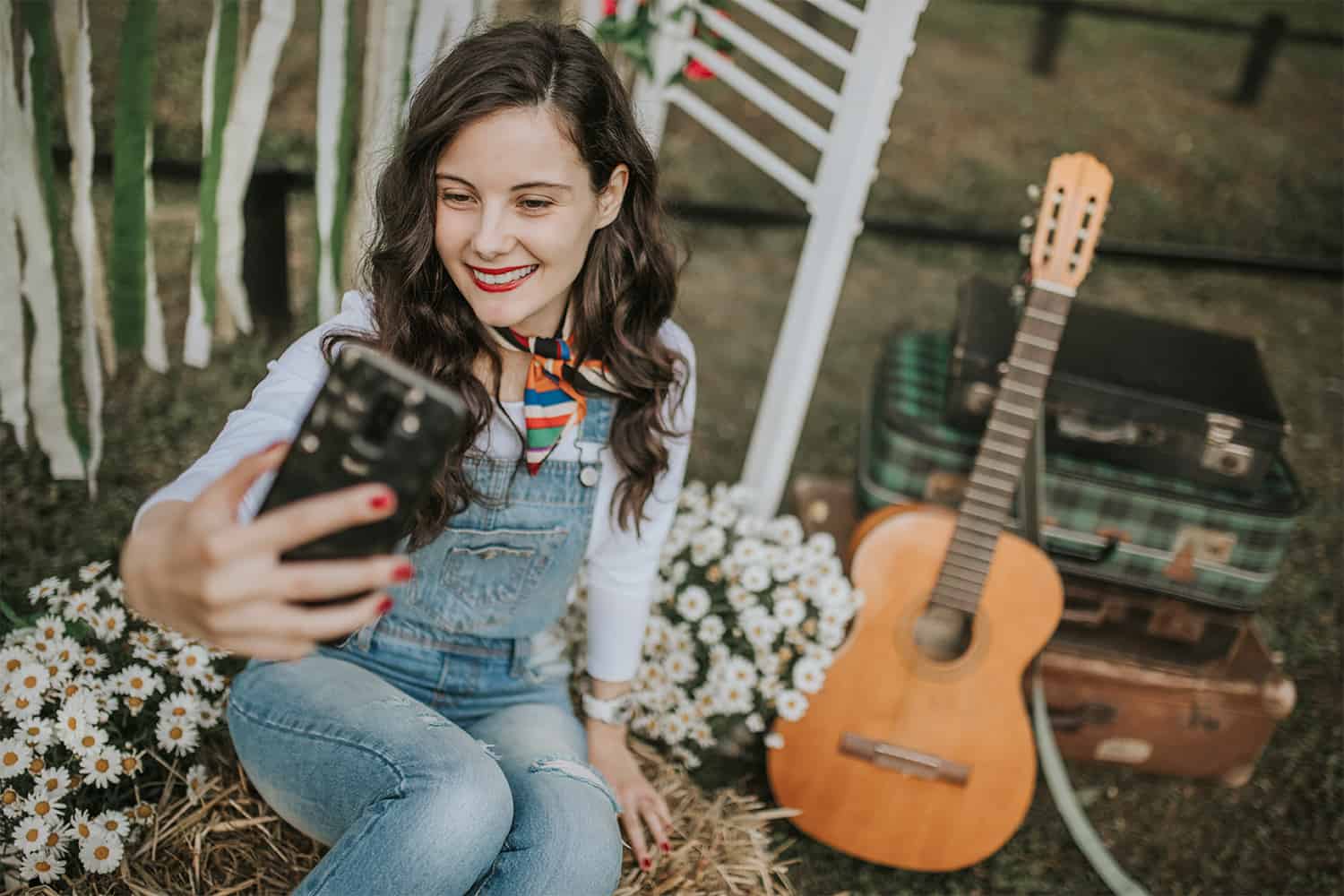 How to Increase Your Social Media Followers in 30 Days Using the 70-20-10 Rule
Building your artist brand on social media can often seem like a losing battle, but thanks to the 70-20-10 rule, there's a solid way to design your content for maximum engagement. Marketing expert Angela Mastrogiacomo explains it to us.
Guest post by Angela Mastrogiacomo of ReverbNation Blog
When it comes to social media, you can feel like you're screaming into the void. You've spent all that time and effort trying to create a post that will interest people, only to come back a few hours later and find that you only have 5 likes. We've all been there.
So what if I told you that there was a way to never worry about what to post again. One way to quickly come up with new ideas, the kind of ideas that encourage people to actually engage with your content, so that the next time you post something, you're sure to have a lot of interaction? What if the icing on the cake was that you would also grow your audience and create a real fan base through it all?
You would be in it, wouldn't you?
What is the 70-20-10 rule?
The 70-20-10 rule goes like this. 70% of your content should be related to building your brand, 20% should be devoted to sharing other people's content and 10% should be devoted to self-promotion.
The reason this is so important is that if you're like a lot of us on social media, we tend to conduct this self-promotion, while dropping any branding or even sharing of content between. peers. And it seems natural to do, which is why so many of us tend to lead with it.
After all, you are a musician, you expect people to want to hear about your music. And they do. But the point is, if they're going to stay, engage, share your content, there has to be Following than just the music. They must feel a connection to you as a person or a brand. They must want to engage. And that comes from knowing who you really are.
Breaking down each section, let's take a look at how you can best implement each one.
When it's time to spread the word about your music, it's time to watch Promote It
70% of your content should be aimed at strengthening your brand
We have an entire article to find your brand, so if you don't have a strong brand I suggest you start there, as it's going to be important for the rest of these steps (and your music career as a whole).
Once you've defined your brand, you can start thinking about content around that brand as part of your 70%. Here are some examples of how to convey your brand:
Go live. This can be before / during / after a show or rehearsal or a workout or a day off where the group hangs out. You can answer questions from fans or share some exciting news or just share what's going on right now. The goal here is to show your personality through a live video (the same way it might show through a live performance)
Share behind-the-scenes photos of everything from major events (studio recording, planning new merchandise, writing a song) to day-to-day (preparing for your day, your morning routine, you and the band for a pizza)
Create content and captions related to your brand. For example, if you're a pop-punk band that writes about nostalgia, youth, and hanging out with friends, maybe you share stories of hanging out at the pizzeria because pop punk and pizza go hand in hand. like PB&J. Or maybe you would share a story about your closest friend and why a certain song was inspired by him.
Start paying attention to the type of content other artists and brands are sharing outside of the industry and see what resonates with you. Then ask yourself why they resonate and how you can make them your own.
20% should share someone else's content
The beauty of the music industry is that at best it is a community. This means that we all take care of each other and support each other. One of the easiest ways to show your appreciation for other artists, industries, or brands is to share their content.
So if you see a band you've shared the stage with (or want to) release a new song, share it and tell your audience why it makes sense to you (not just "listen to that new song!" )
If a brand you follow shares fun content that resonates, share it with your audience. (Quick tip: remember to always tag people when you share their content so that they are notified)
Overall, this is a great way to not only mix your content but also build and strengthen your relationships within the industry.
10 percent of your content should be self-promoting
This is where all your content is located around your music, shows, products, etc. While this may seem like a small sum, be confident that once you've spent time building trust with your audience across the remaining 90% of your post's content, even engagement on those posts will increase, because people will naturally be more interested in what you have going on.
Because now it's about more than the music, it's about feeling invested in you. And it's much more powerful.
What do you think? How can you start incorporating the 70/20/10 rule into your own social media?
Angela Mastrogiacomo is the founder and CEO of Muddy Paw PR. She loves ice cream, reality TV and hanging out with her dog Sawyer.